1 Second Everyday
A 3 person team bootcamp project to add a new feature and redesign the functionality of popular video diary app, 1 Second Everyday.
Through user interviews, our team discovered that the app locked users in to a horizontal view and didn't have any way for them to collaborate on a video with a friend or loved one. The UI also needed improvements.
Together, our team of 3 worked on market research, comparative analysis, synthesizing our user interview research into an affinity map, creating personas, a user journey, and drew paper prototypes.
Some of my early paper prototype sketches
A photo of me testing one of our research participants on our paper prototype. We found some early bugs in our design and were able to iterate on our Sketch designs.
Our team decided through our user research that people who used 1 Second Everyday wanted a way to collaborate on video diaries. We created the wireframes in Sketch and InVision to show a user's flow through this new feature.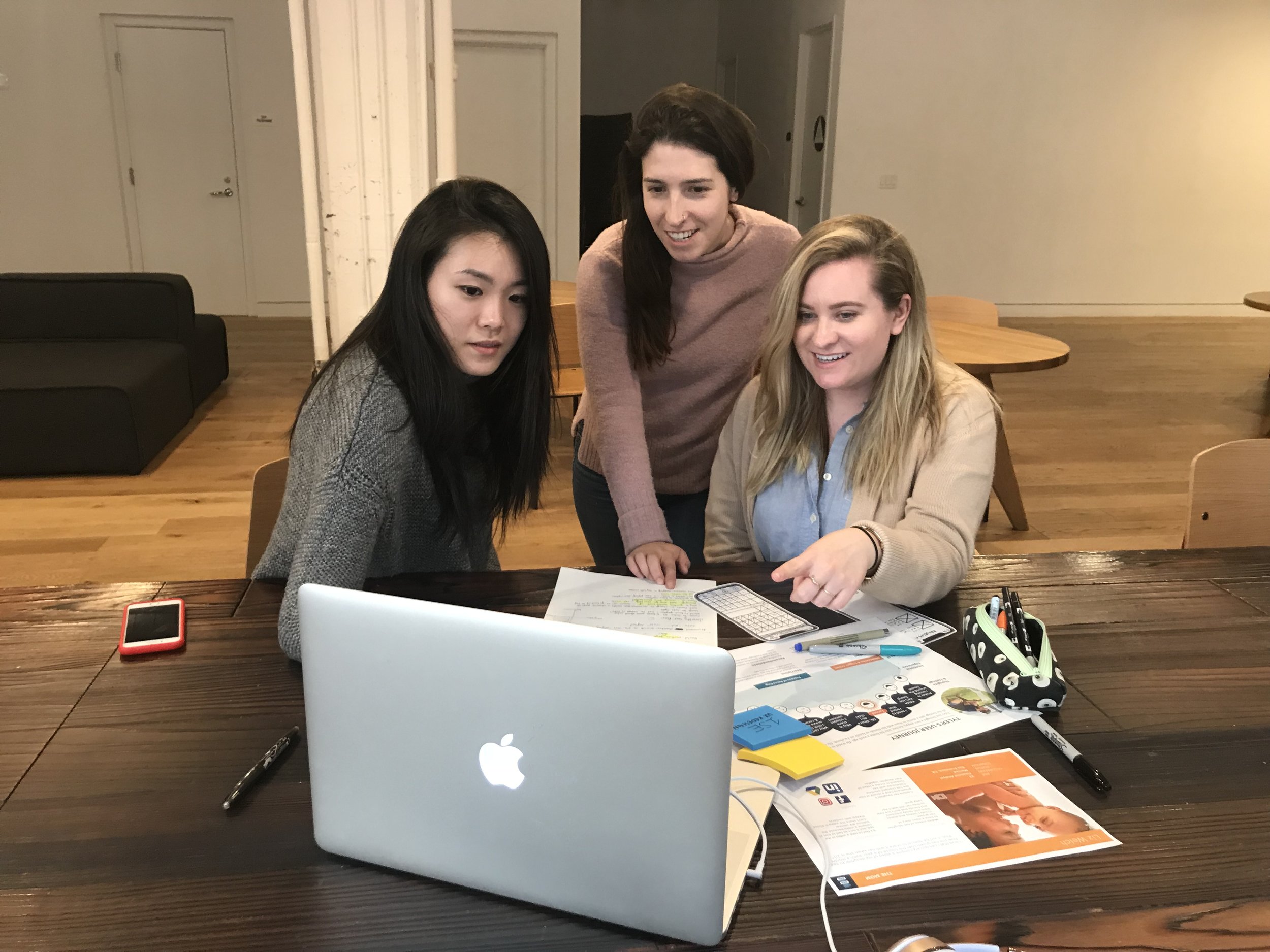 I really enjoyed this class project and I learned a lot from my teammates and instructors along the way. I thrive in collaborative environments and strongly believe that